Broomfield
---
Hooley Heating & Air is your trusted HVAC pros in Broomfield, CO.
Upfront Pricing, No Hidden Fees

100% No Interest Financing
For immediate service or repairs, give us a call at 970-493-3272.
HVAC Company in Broomfield, CO
---
Call Hooley Heating & Air today for a reliable HVAC company in Broomfield, CO, that puts your comfort needs first!
As a home or business owner, there is far more peace of mind in having access to an HVAC company in Broomfield, CO, with 24/7 availability. Hooley Heating & Cooling is always ready to handle your HVAC emergencies and everything in between. Why not choose a company that will always meet you in the middle and discover why Colorado property owners rely on our services?
Explore our reviews to see how we handle services for other satisfied customers in Broomfield, Colorado.
Quick Air Conditioning Installation and Service in Broomfield, CO
The average air conditioner should last about 15 years. However, once you hit this point, we recommend shopping for a new air conditioning unit for your Broomfield property. 
Aging air conditioners contribute to numerous household issues, such as:
Decreasing indoor air quality

More dust circulating

Higher energy bills

More frequent repairs

Cold or hot spots throughout the rooms

Less comfort
Thankfully, our experienced HVAC installation services are a perfect remedy for a problematic cooling system. For example, we encounter small issues with otherwise great units, so our cooling system repair services will troubleshoot and then diagnose the problem. If your system needs more than just reconnecting a wire or cleaning a part, we'll also source any needed components from reputable manufacturers to get your system up and running again. 
Do you know the secret to prolonging your air conditioner's lifespan and scheduling fewer repairs? It's twice-yearly maintenance to ensure everything works cohesively. Let us check filters, ductwork, and other components for any issues, and then clean the parts and repair minor problems that catch our attention.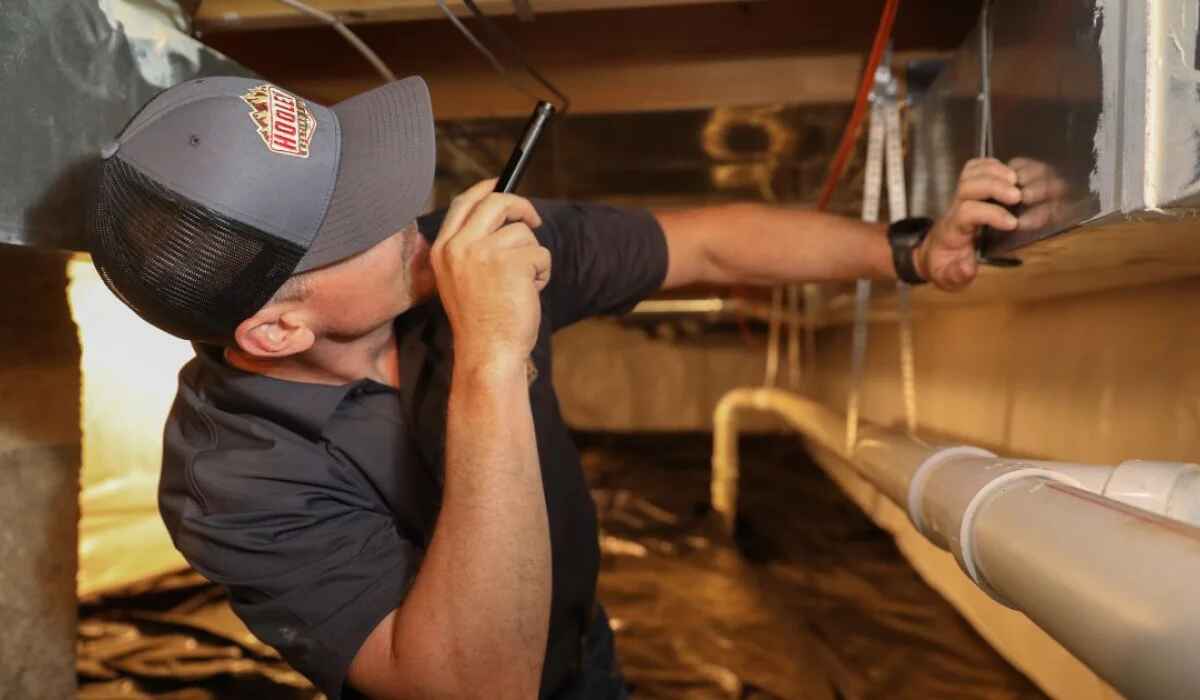 Furnace Installation and Repair in Broomfield, CO
Keeping contact with a trustworthy HVAC company in Broomfield, CO, is a must! Temperatures drop well below freezing in the winter here, so you'll need that reliable heating system to keep you cozy. 
When your furnace falls into disrepair, it can have devastating results, such as:
Frozen pipes leading to water damage

Extreme discomfort or even hypothermia

Damage to various household structures
Most furnaces can last up to 20 years but become less reliable and efficient as they age. In that case, we'll replace your old furnace with a new model that fits your household needs. But before that, we'll offer HVAC repair services for the following common issues:
Dirty or broken pilot lights

Uncalibrated flame sensors

Overworked blower motors
Our Weld County team works quickly so that you can get right back to enjoying a cozy, relaxing home in Colorado. Like air conditioners, furnaces need regular maintenance to stop them from having to work harder to keep your home comfortable. So, a maintenance package ensures the best performance possible. 
We also offer emergency furnace services 24/7 to protect your health and comfort.
Whole-House Fans in Broomfield, CO
Summers in Broomfield, Colorado, are usually short and sweet. We enjoy relatively mild temperatures compared to other regions in the U.S., so why not take advantage of them? Supplement your air conditioning system with a whole-house fan fitted to your attic to suck hot air from the building and release it outside. 
Fans offer numerous benefits, including the following:
A fraction of the energy that most air conditioners consume

Whole-home cooling in as little as two to three minutes

A constant, relaxing breeze for summer comfort
Does this HVAC solution pique your interest? Get in touch with our team for a quote! We will fit and install the perfect fan for your home. Our technicians start by inspecting your attic and taking measurements, then walk through each option with you. 
Once you choose a whole-house fan that works for your needs and budget, we'll also install it! Most installation services take a day or less, and your whole house fan should give you up to 15 years of reliable service! You can expect to need a few repairs only around the ten-year mark for things like damaged switches, faulty bearings, maladjusted belts, and failed motors.
Ask us about our HVAC maintenance packages today!
Let Our HVAC Company in Broomfield, CO, Demonstrate The Customer Service You Deserve!
Since 1979, Hooley Heating & Air has supplied Broomfield, Colorado, and surrounding areas with unrivaled HVAC services. That's why we're the preferred HVAC company in Broomfield, CO, and beyond. Discover the difference reputable installations and repairs can make coupled with excellent customer service—call 970-493-3272 now.
---
Our team of experts is ready to serve you! To schedule your service, repairs, or replacement, give us a call at 970-493-3272 or fill out an online request form.
---
Service Request
"*" indicates required fields