Longmont
---
Hooley Heating & Air is your trusted HVAC pros in Longmont, CO.
Upfront Pricing, No Hidden Fees

100% No Interest Financing
For immediate service or repairs, give us a call at 970-493-3272.
HVAC Company in Longmont, CO
---
Do you need reliable HVAC services from polite, reputable technicians? Our HVAC company in Longmont, CO, proudly offers these service staples and more. 
Can an HVAC company in Longmont, CO, help you get the best performance out of your HVAC system? At Hooley Heating & Cooling, we believe that's the least your local professionals should do! Our licensed and insured technicians have years of industry experience in improving indoor comfort through comprehensive services. 
Discover what others in your community say about our services—read our reviews here.
HVAC Installation and Service in Longmont, Colorado, and Surrounding Areas
Are you constructing a new house? Perhaps your outdated air conditioner is on the fritz. No matter the situation, you can turn to Hooley Heating & Cooling for all things air conditioning systems in Weld County. We carry the latest models from reputable brands that focus on the following:
Affordable pricing

Energy efficiency

Indoor air quality

Long-lasting appliances
A new air conditioner will make a world of difference in how your home feels. Add an updated thermostat to the equation, and you'll enjoy the fruits of a more modernized home. 
Why? Air conditioners consist of several pertinent networks, such as:
Electrical connections

Vents and ductwork

Integral components
Sometimes, these networks fail because when small issues, like dust or dirt buildup, develop. But ignoring a minor issue could lead to a complete system failure. That's why our HVAC repair services in Longmont will always directly address these issues, source parts from reputable suppliers, and thoroughly clean dirty components that don't need replacing. 
The final step in our process would be to ensure your air conditioner's performance with yearly or twice-yearly maintenance visits. Even a minimal maintenance routine goes a long way in saving time, money, and energy.
Time

: Maintenance minimizes the extra time spent scheduling repairs or inspections to look for issues. 

Money

: Maintenance services come at a predictable flat rate. Repairs can fluctuate depending on component costs and service hours required. 

Energy

: Without regular maintenance, your air conditioning unit will use more energy while operating. Maintenance ensures your system works flawlessly throughout the summer and beyond.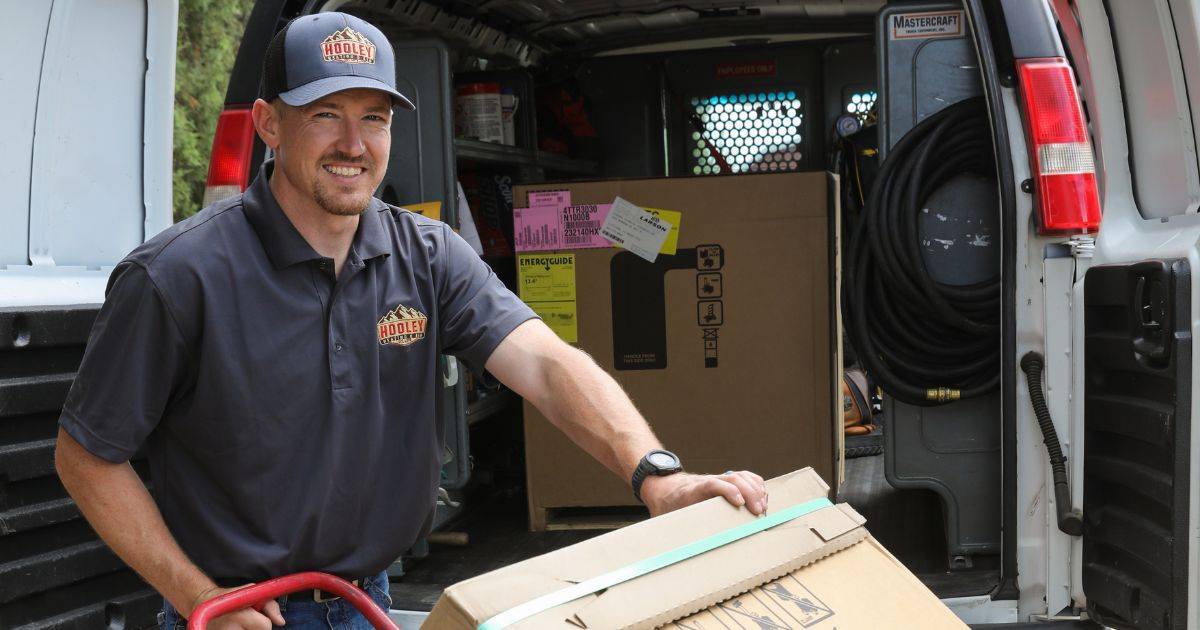 More than Just Furnace Installation and Repair in Longmont
Longmont, Colorado, winter temperatures plummet into the teens and below. That's why keeping a furnace in good working condition is so important in protecting the home, your health, and your comfort levels.
As furnaces age, their components fail. If they require exorbitant repair costs, we'll recommend professional HVAC replacement. You can tell whether a new heating system installation is in your future as follows:
Are repair expenses skyrocketing?

Are monthly energy costs rising no matter what you do to curb your consumption?

Are 20-minute cycles a thing of the past, with your furnace constantly cycling?
If you could celebrate your heating system's sweet 16th birthday if it were a person, it's time to look around for a replacement. Even well-maintained heating systems won't last forever. We keep a steady inventory of components and tools on-hand for your furnace repair needs, but replacements will become necessary eventually.
When it does, here's what our technicians can offer:
Traditional furnaces

Heat pumps

Propane or natural gas systems

Package units

Split systems
After scheduling repairs with us, follow up with our HVAC maintenance services. Here, we'll handle small tasks like furnace filter replacement and vent cleaning. Our technicians also manage complex jobs like cleaning coils and calibrating electrical connections. 
An Option for Whole-House Fans in Weld County
Our customers often seek easier and more efficient methods for reducing their cooling costs without sacrificing comfort. One way we recommend is by equipping your attic with a whole-house fan system. Manufacturers design these fans to draw hot air out of the indoor atmosphere and release the heat outdoors.  
These fans supplement your current cooling system or even act as a primary cooling source for small buildings. These systems are especially appealing to people who love:
A constant flow of air

A cooling method that emphasizes comfort for upper levels of the home

Greener cooling methods
So, if you want to lean on your central HVAC a little less, request an estimate for whole-house fan installation from us!
Make our services a priority; explore our extensive product and services today!
Choose Our HVAC Company in Longmont, CO, For Superior Furnace and Air Conditioning Services!
It's easier than you think to find a reputable HVAC company in Longmont, CO! Hooley Heating & Cooling supplies parts and HVAC models from well-known manufacturers and hires licensed technicians to make every job a success. Call 970-493-3272 today to request a service estimate.
---
Our team of experts is ready to serve you! To schedule your service, repairs, or replacement, give us a call at 970-493-3272 or fill out an online request form.
---
Service Request
"*" indicates required fields